Ballistic lines, information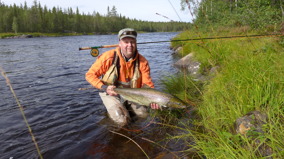 Price:
0 kr
Inc. 25% Tax
SKU:
P1480729
Quantity:
Last season we tested some Ballistic lines. It turned out very well. We were happy with these lines. Even though some of them are quite long, they were easy to cast. All of them showed a particulary good "roll-out" capacity.
For this season we have decided to cooperate with Ballistic and list of of their lines in our web shop. We will have them on non stock order.
We get the first delivery by the end of April. Pre-order lines
until 15 March
and get
10% discount.
Update your fly line arsenal - "Go Ballistic"