Ballistic lines, information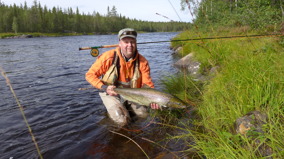 Price:
0 kr
Inc. 25% Tax
SKU:
P1480729
Quantity:
Two years agowe tested some Ballistic lines. It turned out very well. We were happy with these lines. Even though some of them are quite long, they are easy to cast. All of them show a particulary good "roll-out" capacity.
Update your fly line arsenal - "Go Ballistic"