OPST Head Wallet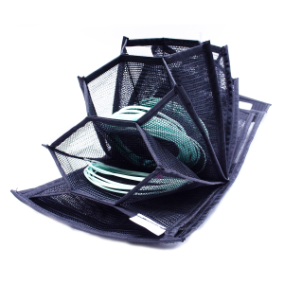 Price:
399 kr
Inc. 25% Tax
SKU:
P2000960
Quantity:
OPST Head Wallet - Fack för upp till 7 olika klumpar/linor som ger mycket bra ordning. OPST Head Wallet är med sina 7 fack ett perfekt förvaringsfodral för alla dina klumpar/linor! Tillverkad i ett gummerat nät vilket gör att den låter dina linor torka och hålla sig fresha längre. En enkel och smidig wallet för dina OPST Skagit klumpar!

The OPST Head Wallet is the key to keeping your Commando Heads in check. With seven accordion-style pockets made out of nylon mesh, the wallet allows your Commandos to dry and keeps them free of mold. The Velcro close is immune to the corrosion common in zippered sink tip wallets. And unique, staggered polyester line ID tabs allow you to sort and identify your sink tips. Plus, it's black and it looks cool.
Dimensions 190mm x 200mm x 13mm unloaded.