ALFA Reels, information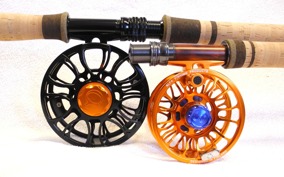 Price:
0 kr
Inc. 25% Tax
SKU:
P1484781
Quantity:
SUPER V-SPOOL
WE HAVE PUT A LOT OF EFFORT TO DESIGN THE PERFECT SPOOL
We heard the fishermen's, guides and pro-users when designing the spool for our reel. Roomy spool that takes a lot of backing. No one likes crowded spool and running out of backing when you mostly need it. Our Super V-Spool takes a lot of backing and we mean a lot. It's aerial design allows line to also dry quickly. We integrated the spool knob so that it won't get lost when you rinse the reel and spool after saltwater fishing.